« Apple & Mac OS X | Main | Browsers »
Wed, Mar 29, 2006
Cloudy Eclipse
Today's solar eclipse, which was only a partial one in Karlsruhe (Germany), was a little bit disappointing as the cloud cover would not open. However, there were a few moments when the sun glanced through the clouds, and that's when I took the following photograph (12:55 CEST, shortly after the maximum phase):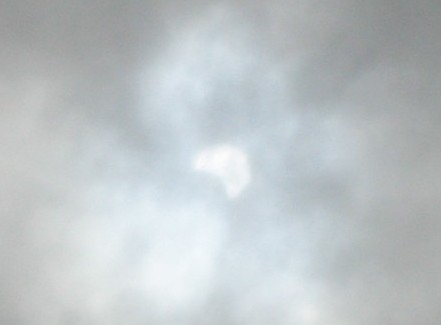 I've published a slightly larger image in my album.
So, this eclipse was in no way comparable to 1999's total eclipse of the sun, where we had blue skies here (but I just stared in wonder and did not take a photograph myself then).