« October 2006 | Main | July 2006 »
Fri, Aug 25, 2006
Moving North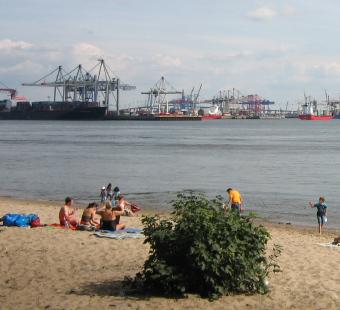 After nearly 14 years in one place time was long overdue for a change. So I moved from Karlsruhe (South-West Germany, seat of both the Federal Constitutional Court and the Federal Court of Justice - just up and down the street where I lived) way up north to Hamburg (probably better known outside Germany for some places where the Beatles got some of their very first ideas ;-)
So, if you're visiting Hamburg, drop by for a tea or a coffee and/or some rest at the Elbe beach!
And if you're looking for a software engineer, a Java developer or a Java trainer in Northern Germany (or anywhere within reasonable flight or train distance), get in touch with me :-)
Thu, Aug 24, 2006
iCab 3.0.3 Final(ly)
Last Thursday something happened which many people did not expect any more: iCab went final. Which does not mean that its development has stopped, but that a stable version is available to all Mac users for free! Congratulations to Alexander for his effort and stamina in bringing standards support to the web for more than ten years now! iCab 3 is available in three flavours:
A Universal Binary version for Intel Macs,
a PPC version for Mac OS X 10.1.5 or later running on a G3/G4/G5 processor and
a Classic version for PPC Macs running Mac OS 8.5-9.2.2.
For 68k Macs or PPC Macs running older Mac OS versions, iCab 2.9.9a is still available.
Make sure you read the readme file, especially if you're using the Universal Binary version on an Intel Mac (in short: update to Mac OS X 10.4.7 or newer).
These are the highlights since beta 382, the last public preview version from last December:
You can open URLs that are not a hyperlink but plain text by holding down the Command key while clicking on the URL text.
The CSS property text-shadow is supported, see this demo.
The internal RSS reader has been improved for ATOM feeds and iTunes podcast feeds.
If an image is displayed directly in iCab, you can zoom in and out of the image by simply clicking on it.
You can save all open documents (windows and tabs) into a session file, either by invoking a menu entry or automatically everytime you quit iCab.
Favicons are supported.
The HTTP "Link" header is supported.
"Digest Authentication" is supported.